Determatology, Leprology and Venerology​
Patient Care Services Offered
We strive to offer holistic treatment to patients with skin diseases and sexually transmitted diseases.​
The department of DVL aims at an outstanding clinical service and educational excellence. We impart good quality medical, surgical and cosmetic treatment to provide a better quality of life for our patients. Our department at present is the main referral centre for DVL cases in and around four districts and taking care of the rural population. We commonly treat various skin diseases like psoriasis, Vitiligo, autoimmune diseases and blistering diseases, various infections of involving the skin, various hair and nail disorders, Leprosy and Sexually Transmitted Diseases. We even offer various cosmetological treatments for acne scars, baldness, also Lasers for unwanted Hair growth and tattoo removal. We organize special health education programs, camps. We conduct various special clinics on every day of the week to deliver special care for the concerned skin diseases. We have competent doctors, well-equipped laboratory, and dermato-surgical unit.
Diagnostic procedures
Skin biopsy

Patch testing.

Wood lamp examination

Dermatoscopy
Therapeutic procedures
Radiofrequency

Electrocautery

Platelet-rich plasma (PRP) therapy

Phototherapy

Chemical cautery

Intralesional therapy.

Iontophoresis

Cryotherapy

 
Cosmetic procedures
Chemical peels

Laser treatments for unwanted hair removal, tattoo removal

PRP therapy
Our OPD services run every day and we run special clinics on scheduled days.
Dr. Rajendran N
MBBS.,MD.,
Dr. Srikanth S
MD
Dr Shakthi P
ASSOCIATE PROFESSOR
How to protect yourself from sun
Use sunscreen

Seek shade

Wear protective clothing
Limit bath time 
Avoid strong soaps 
Shave carefully
Pat dry
Moisturize dry skin
Advanced, Caring, Assured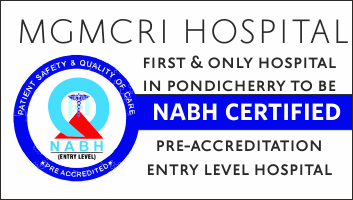 Team of Doctors giving you the best healthcare to Stay Healthy