When it comes to SPECTRA, there is a real buzz on the campus. SPECTRA is an intercollegiate sporting and cultural extravaganza. The event always grabs participants from other colleges and institutes in and around Pondicherry and Tamilnadu. It is a celebration which spans about a week. This is an opportunity for the students to express their knack in sports like cricket, basketball, table tennis, etc., as well as in cultural talents like singing, dancing, fashion show, skits and end up with massive DJ. It is not just sports and cultural also comes up with quiz contests to pick brains and an extempore oratory contest where participants have to think on their feet.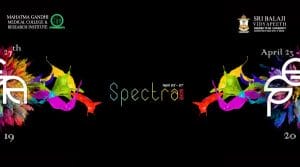 The intercollege sports and cultural fest of MGMCRI – Spectra, the colorful event had held on 23 – 27 April 2019. Around 20 medical colleges
Read More »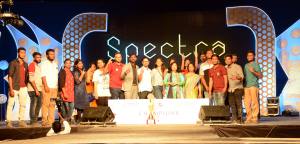 The annual college fest of Mahatma Gandhi Medical College and Research Institute, SPECTRA, entered its third year and this time it was even bigger.
Read More »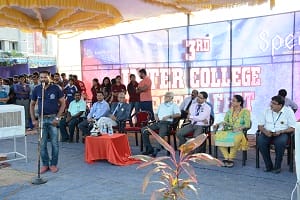 The five-day inter-medical collegiate cultural and sports festival christened 'Spectra 2K18' hosted by the Mahatma Gandhi Medical College and Research Institute, a constituent college under Sri
Read More »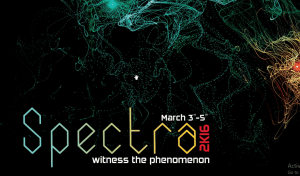 The campus of the Mahatma Gandhi Medical College and Research Institute (MGMCRI) is abuzz with sporting and cultural events with SPECTRA 2K16, an inter-medical collegiate
Read More »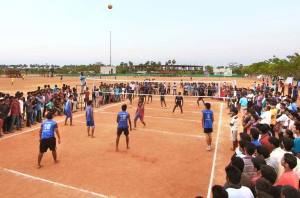 The campus of the Mahatma Gandhi Medical College and Research Institute (MGMCRI) is abuzz with sporting and cultural events with SPECTRA 2K16, an inter-medical collegiate
Read More »