Vice-Principal
(Curriculum)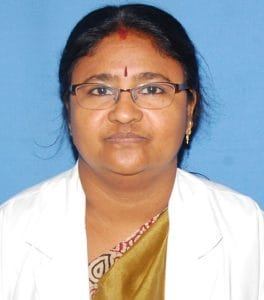 It gives me immense pleasure to envisage that within short span of time MGMCRI ,a constituent college of Sri Balaji Vidyapeeth, has become one of the most sort after medical college not only  in India but also in abroad for its innovative undergraduate and postgraduate program .  The uniqueness  of the program is,  it based on student centric, transdisciplinary,problem oriented and encourage  for self directed learning .This institution boast for  Its dedicated  and motivated faculty , who take all efforts to produce Indian Medical Graduates, competent enough to play the role as clinician , communicator, researcher,life long learner and professional as desired by medical council. Basically MGMCRI provides ample of opportunities  to its students for their holistic growth. Its magnificent and picturesque infrastructure is unique of its own kind. We feel proud to work with our indigenously built student learning management system and student tracking system. 
Healthy Mind in Healthy Body of all the medical students of Mahatma Gandhi College & research Institute (MGMCRI) is the motto of the Institute. It Strives to produce doctors those are of with qualities of International Standards, inculcated with Knowledge, Skills, Competencies, Attitude, High Values and Morals. All studies and no other activities is not the proposition of the Institute. It takes efforts in the overall development of personality as a doctor who would offer the optimum and high-quality health care to the society and the Nation at large.
MGMCRI provides all the students' ambience and opportunities to volunteer for the scope of personality and leadership quality development through various activities, i.e., co-curricular and extra-curricular, other than appropriate guidance to the curriculum for their holistic development.
The Institute strives and facilitate the maintenance of wellbeing for all students by taking care of all the major dimensions, namely, Physical, Mental, Social and Spiritual with a special emphasis on Salutogenesis.
I am extremely gratified and honored to be part of it as Vice Principal (Students) looking after and facilitating various factors as mentioned above since last 5 years and closely associated with students as Staff Advisor for Students since the year 2009. Our exemplary students, who are the colorful jewels on the crown of MGMCRI are the inspiration to strive harder tirelessly…telling us that our efforts are on the right directions and Improving…
Long Live MGMCRI and its Students!!!
Vice-Principal
(Student Affairs)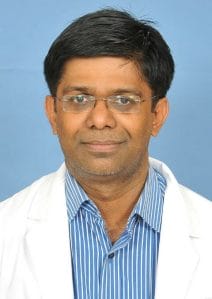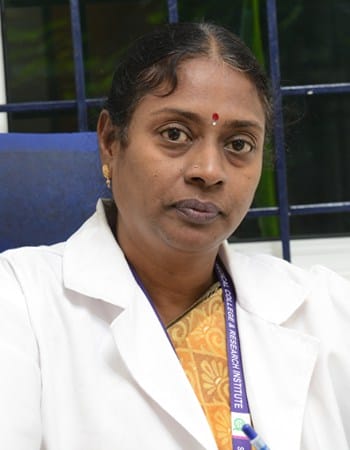 M.Sc.,M.Phil.,Ph.D (Med Genetics),B.A.,M.A.,B.Ed.,(Eng)
Principal (Allied Health Sciences)
In recent years, several innovative and need based undergraduate courses in the realms of Faculty of Allied Health Sciences have been promulgated. These courses are primarily oriented towards augmenting the Core academic courses in the Health Care sector. Most of these professions deal with some aspect of providing diagnostic and treatment services, or operating leading-edge technologies that derive diagnostic data.
Allied Health Professionals and the quality services they provide are needed now more than ever, as many of the allied health professions are currently experiencing significant workforce shortages. Although, Allied Health Science courses are in place at several institutes countywide, mention must be made of the fact that only a few Health Science Universities offer courses in Allied Health Sciences under a holistic umbrella. It is in the fitness of things that Allied Health Science courses are being offered in Nodal and Thrust areas at MGMCRI, Sri Balaji Vidyapeeth starting from Certificate programme through Doctoral studies. The Faculty of Allied Health Professions boasts of engaging and accessible faculty who are devoted to helping students maximize their learning potential by providing contemporary, state-of-the-art education. We offer multiple health education programs, provide the highest quality patient care, and conducts leading edge research.
Sri Balaji Vidyapeeth has thus introduced several innovative need based courses under the Faculty of Allied Health Sciences at Undergraduate and Postgraduate levels keeping in mind the initiative of Ministry of Health & Family Welfare, Government of India. In an era marked by expanding global job opportunities, these courses are bound to create an awareness among the students to suit themselves in the Health Care Team. Curricula have been designed in an objective manner and are aimed at cognitive, affective and psychomotor domains of learning. Furthermore all courses are designed in Choice Based Credit System (CBCS) made to suit the convenience of the students.
The CBCS Undergraduate courses mainly concentrate in creating professionals who form the part of the Health Care Team. The role of these professional is to ably assist the doctor in treatment as well as prognosis and in many a times form the core professional of the team.
The CBCS Postgraduate courses mainly aim at shaping a graduate into a full professional. Also these postgraduate courses help the graduates as well as the postgraduates to acquire specific skills on various adjunct therapies and techniques.
The time is right to pursue a career in one of the allied health fields. I wish all students success and the very best on an exciting journey as an allied health professional in their studies and career.