FACULTY OF ALLIED HEALTH SCIENCE
Postgraduate Certificate Programme
POSTGRADUATE CERTIFICATE IN HEALTH PROFESSIONS EDUCATION
15 Seats + 3 Seats under SCQ / Year

In view of the rapid expansion of health professional infrastructure in the country leading to an imbalance in production and acute shortage of educators in quality and quantity, across the health profession.
---
POSTGRADUATE CERTIFICATE IN HEALTH SCIENCES LIBRARY INFORMATION TECHNOLOGY
10 Seats + 2 Seats under SCQ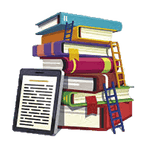 Health Science Library Information Technology is the study of the creation, storage and use of the information linked to the delivery of health care. Postgraduate study in this specialization will complement your current health qualifications and help you develop new skills in terms of health management, research, evaluation of health services and policy development.
---
POSTGRADUATE CERTIFICATE IN YOGA THERAPY
15 Seats + 3 Seats under SCQ
This course provides detailed knowledge to students about Yoga, basic yoga practices and benefits of yoga in daily life.
---